ITALIANO
ENGLISH

Works
\ Science Fiction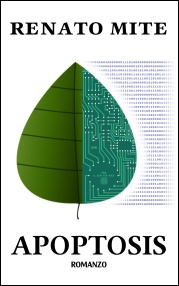 Novel, Science Fiction, 282 pages
Publisher: Renato Mite, Italia 09/30/2013
ISBN: 9781984952752
La società HOB Medicines ha rivoluzionato la medicina con la Patoneuroscopìa, l'indagine diagnostica attraverso il sistema nervoso, e ha creato il PNS, un dispositivo per la diagnosi personale collegato alla P.A. Net, la rete digitale per la sanità pubblica.
Tutti indossano un PNS, ma alcuni dubitano della sua efficienza: George Tobell, il ricercatore che ha aperto la strada alla Patoneuroscopìa, e Matthew Jaws, un hacker ossessionato dalla HOB.
Details Reviews Extract Download Extract Buy
Short story, Science Fiction, 60 pages
Publisher: Renato Mite, Italia 12/14/2019
Ian Relby, accusato dell'intossicazione a Greentown, si nasconde a Manfield sotto la protezione degli Speculatori ma i rapporti con loro si fanno tesi. Decide di fuggire e finisce in una cella, accusato di aver colpito l'antenna radar dell'aeroporto locale.
Le indagini coinvolgono il Consiglio per la Protezione Aerea, così i funzionari Jack Loans e Luke Navarro si recano a Manfield per interrogare Relby.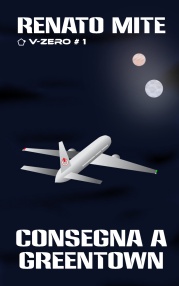 Short story, Science Fiction, 73 pages
Publisher: Renato Mite, Italia 10/28/2018
A Greentown avvengono strani casi di intossicazione. Per evitare la diffusione della tossina, i ricercatori dell'Università chiedono aiuto a chi può procurare il Cloridione, ma il composto deve essere portato in città al più presto. Solo un volo clandestino, e spericolato, può portare il composto prima che la tossina si diffonda irrimediabilmente. Solo un pilota può affrontare questo volo in V-Zero e le sue incognite: Bea Keysmith. Per Bea non sarà facile arrivare a Greentown, tanto quanto per i ricercatori non sarà facile trovare la fonte della tossina. Qualcuno vuole che la tossina si diffonda.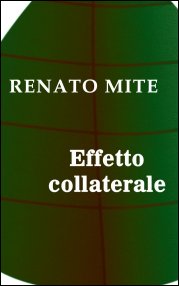 This story is reserved to the Peeking Readers.
Short story, Science Fiction, 16 pages
Publisher: Renato Mite, Italia 09/19/2015
I PNS hanno fatto il loro debutto e la società HOB sta rivoluzionando la diagnostica medica con la Patoneuroscopia, ma un effetto collaterale stravolge la vita di un uomo e la HOB fa ciò che sa fare meglio: insabbiare.