ITALIANO

ENGLISH




Works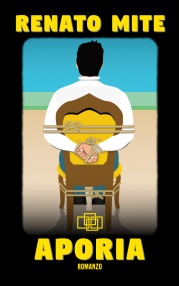 Novel, Detective and Crime, 152 pages
Publisher: Renato Mite, Italia 06/29/2017
ISBN: 9781718796416
Milano. Settimana della moda. Federica scompare dopo aver assistito ad una sfilata. Per ritrovarla, i suoi genitori ingaggiano Edoardo e Kwame, due investigatori che dimostreranno abilità particolari.
Details Reviews Extract Download Extract Buy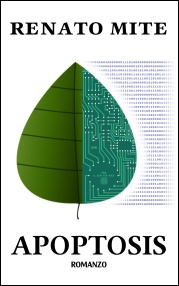 Novel, Science Fiction, 282 pages
Publisher: Renato Mite, Italia 09/30/2013
ISBN: 9781984952752
La società HOB Medicines ha rivoluzionato la medicina con la Patoneuroscopìa, l'indagine diagnostica attraverso il sistema nervoso, e ha creato il PNS, un dispositivo per la diagnosi personale collegato alla P.A. Net, la rete digitale per la sanità pubblica.
Tutti indossano un PNS, ma alcuni dubitano della sua efficienza: George Tobell, il ricercatore che ha aperto la strada alla Patoneuroscopìa, e Matthew Jaws, un hacker ossessionato dalla HOB.
Details Reviews Extract Download Extract Buy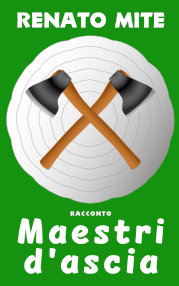 Short story, Dramatic, 23 pages
Publisher: Renato Mite, Italia 10/15/2023
Gli abitanti del borgo Obergnis sono esperti di legno, tagliano gli alberi dei loro boschi per fare qualsiasi cosa, compresa la diga che trattiene il fiume Artis.
La Festa dei Taglialegna si svolge ogni due anni, ma stavolta viene anticipata perché la diga deve essere riparata. Mentre i due taglialegna più incalliti competono per il primo posto, la festa prende una piega inaspettata e uno dei giudici di gara sarà chiamato alla diga per un'impresa fuori dall'ordinario.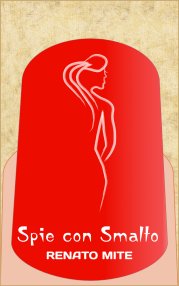 This story is reserved to the Peeking Readers.
Short story, Detective and Crime, 76 pages
Publisher: Renato Mite, Italia 12/24/2022
Una squadra di donne spie con il loro tuttofare nerd deve sgominare una banda di ladri che mira a inedite opere d'arte di Leonardo per conto di un misterioso collezionista.
La banda di ladri ha già messo a segno il primo colpo quando le spie vengono ingaggiate per proteggere le altre opere che saranno esposte nel museo cittadino nei giorni a seguire.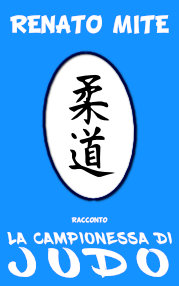 Short story, Dramatic, 32 pages
Publisher: Renato Mite, Italia 09/30/2022
Erika è una ragazza a cui piace il Judo e vorrebbe partecipare al torneo che vedrà fronteggiarsi migliori atleti di Italia e del Giappone, ma subisce un trauma che non riesce a superare.
La ragazza perde la sua grinta. Giorgio, uno strano consulente, e il suo amico Giuseppe si impegnano per farla tornare sul Tatami.