ITALIANO
ENGLISH
Home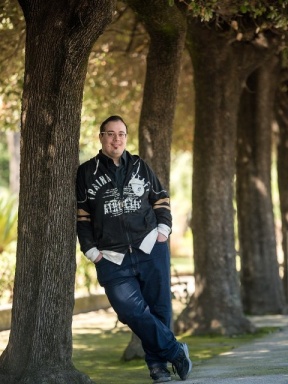 Writer and reader get lost in a story to explore a world in which they believe with all their imagination and this makes it real.
Hi, I am glad you want to visit my little universe of stories. Come in.
Here you find plots, reviews, news and everything else about the novels and the short stories I have written.
You can read the extract of books on sale, download free stories and reserved stories.
I would be happy to read your comments: tell me if you liked my stories, if my stories made you think, if you did not expect that they ended that way, where you wrote a review.
I wait for your comments, write me to one of my contacts.
If you want to know what I am writing or what is hiding on my desk, maybe you are a Peeking Reader. Find out what makes a reader peeking.
Scopri Aporia
Il nuovo romanzo Aporia è arrivato!
Due investigatori con abilità particolari, una ragazza scomparsa, una lotta contro il destino.
Le tracce di Federica si perdono dopo una sfilata di moda, Edoardo e Kwame devono ritrovare la ragazza prima che il loro passato si unisca in un tragico epilogo.
Entra nei panni dell'investigatore, partecipa all'indagine, vivi l'avventura.
Featured story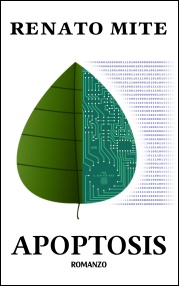 Novel, Science Fiction, 280 pages
Publisher: Renato Mite, Italia
ISBN: 9788891066619
La società HOB Medicines ha rivoluzionato la medicina con la Patoneuroscopìa, l'indagine diagnostica attraverso il sistema nervoso, e ha creato il PNS, un dispositivo per la diagnosi personale collegato alla P.A. Net, la rete digitale per la sanità pubblica.
Tutti indossano un PNS, ma alcuni dubitano della sua efficienza: George Tobell, il ricercatore che ha aperto la strada alla Patoneuroscopìa, affetto da una neuropatia causata da un prototipo del PNS; e Matthew Jaws, un hacker ossessionato dalla HOB che vuole vederci chiaro sulla sorte degli antesignani, leggendari...
Details Reviews Extract Download Extract Buy
Showcase
In the showcase you find extra content, look here.
So che ti stai chiedendo "Che cos'è Aporia?" In breve, Aporia è il mio nuovo romanzo giallo incentrato su un'indagine di Edoardo e Kwame, ma il termine ha un significato e caratterizza sia il libro sia il metodo investigativo che i due adoperano. Quindi per rispondere, ti presento il romanzo da tre punti di vista: l'origine razionale, l'intreccio della trama, l'indagine che si lega al passato degli investigatori. Leggi tutto l'articolo